Simplified Job Searching… Is Stepes Translation
January 15, 2016

5,983 views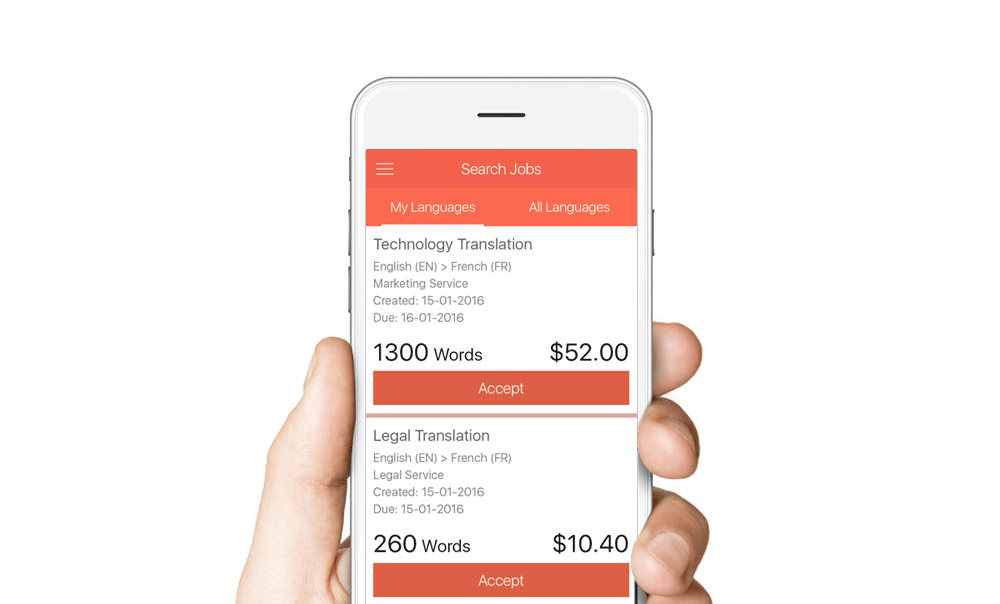 Being a freelance translator has the perk of being your own boss; choosing when and where to work. However this also means there is extra responsibility in areas of translation, in regards to obtaining work. Searching for jobs and meeting clients can be difficult for freelancers when they don't have a company behind them. Although you may love translating, freelancers lack the ease of having jobs handed to them.
One of the big advantages of working as a freelance translator is that you the freedom to accept jobs that fit your schedule. However, searching for jobs involves logging into a website, using extensive filters, identifying translation tools that are required and waiting for responses from clients, with this process often being repeated on multiple job search websites. On a more day to day basis, you're expected to get your name out there on social network sites, in the expectation of gaining the attention of more clients.
Stepes is itself a dedicated translation app; with intuitive and efficient translation tools, but it also allows you to search, accept and get paid all on your smartphone. Stepes makes the whole job search process more streamlined with its built in search and notification features. You can search for jobs based on industry and language pairs, and are only shown jobs that are available at that moment in time. Stepes also notifies you via email if there are jobs available, based on your translation skills.
Stepes simplifies and speeds up the whole process of job searching, allowing you to focus on actual translation work and leaving you with more spare time to relax outside of work.