Celebrate Halloween in style with these 6 nerve-wracking foreign language films
October 18, 2016

160,509 views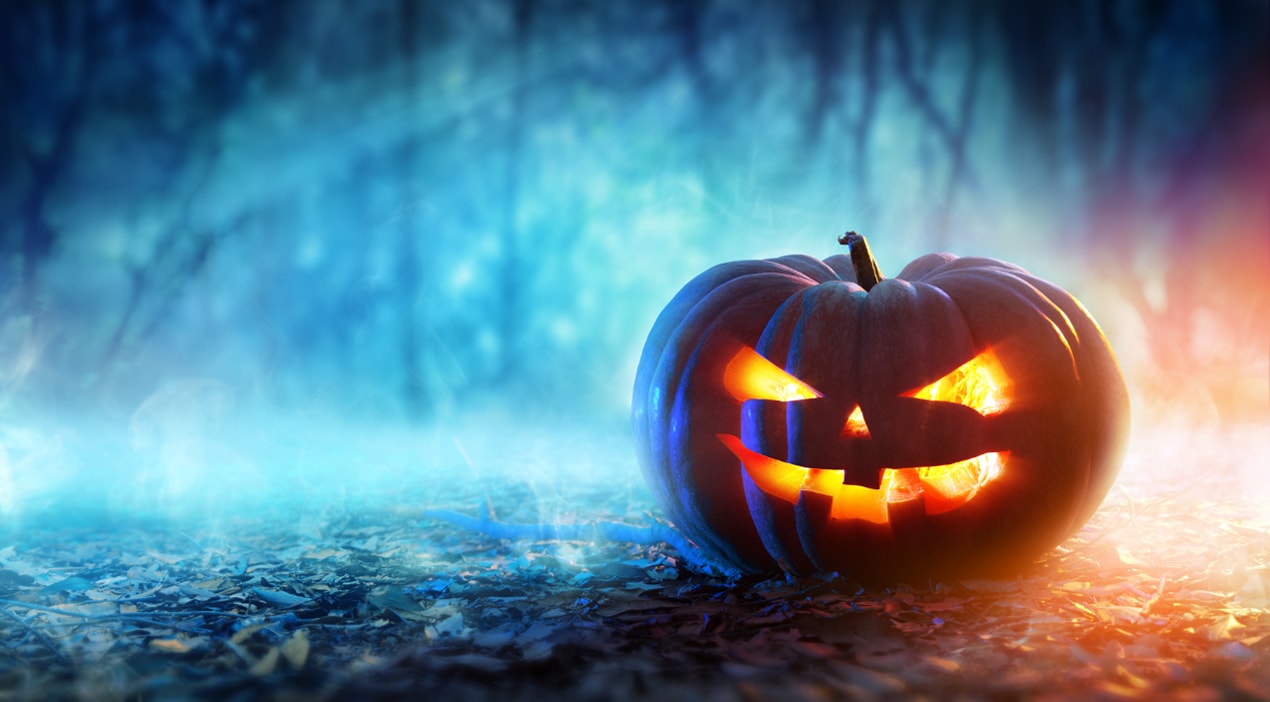 Nights are longer, the temperature is dropping, the wind is howling and there is an epidemic of killer clowns across the globe terrifying innocent citizens. In short, the fall has officially started and with the current developments in the world it has the perfect ingredients for a Halloween to remember. Now the big question remains: How are you going to spend this spooky festival? (if celebrated at all). Will it be trick or treating from door to door or do you have a costume party planned? How about a horror marathon of old classics? Or do you just watch the movies televised on 31st of October. The "problem" here is that most are likely re-runs or re-creations from their original counterparts. Let's be honest, that is a shame.
Hollywood has a tendency of remaking original foreign language films into English with AAA actors. The reason for it is simple, it is more often than not an easy cash-cow (the movies proved to be worthwhile in their native language to be even considered for a remake) and the remakes can be appreciated by a larger network of people. However, with copies you lose authenticity and the spirit of the original picture. Moreover, it is seldom that a remake outweighs its original (there are exceptions).
As a result we have compiled a list of real gut wrenching horror movies that makes your blood run thick and keep you on the edge of your seat. The bonus is you don't even need to be fluent in a foreign language to appreciate these movies either. With the addition of subtitles you are able to enjoy it even better because there is no looking away or hiding. You might even pick up some new words while watching.
No matter how you plan to celebrate Halloween here are 6 foreign movies to get you in a festive mood (or absolutely terrified, depending on your stomach for the horror genre). We made the list so that you have somewhat of an advent calendar to treat yourself: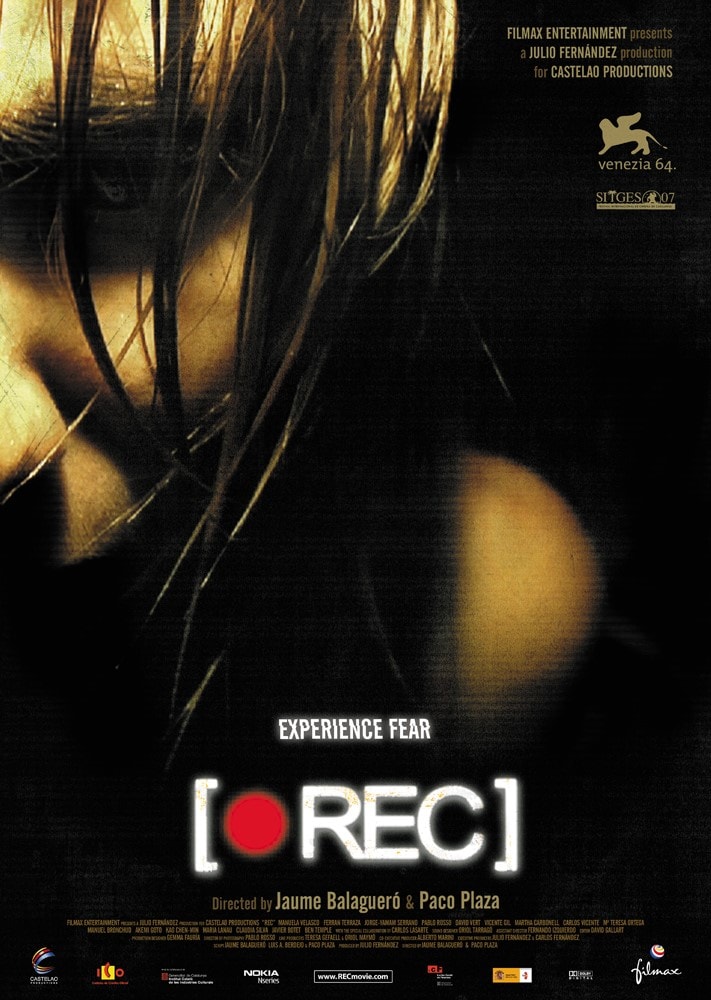 25th October
Language: Spanish
Filmed by a TV crew stumbling upon something very nasty happening in an apartment block, the movie is shot and acted brilliantly, the sense of unease gradually giving way to all out terror. While it's obviously derivative of movies like "The Last Broadcast" and "The Blair Witch Project" it manages to deliver in a way that those movies couldn't thanks to some brilliant set-pieces. It's not even out in the UK yet and Hollywood have already remade it (the inevitably inferior "Quarantine") but do yourself a favor and spend an evening in the dark with the original. You'll regret it, but in the best possible way. Terrific. – By Superbeasto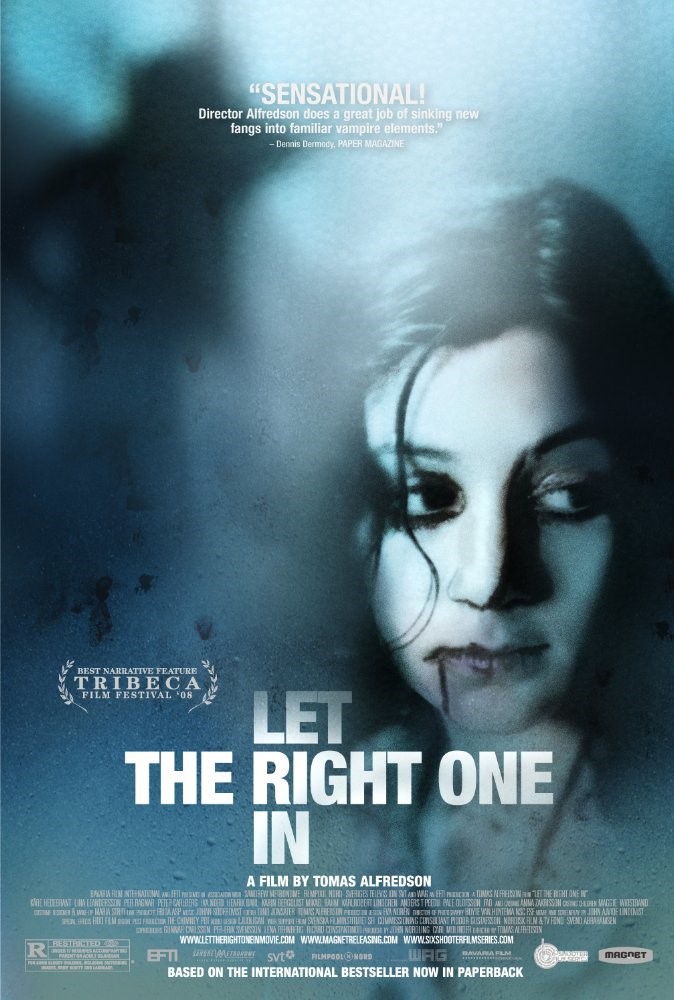 26th October
Language: Swedish
Oskar, a bullied 12-year old, dreams of revenge. He falls in love with Eli, a peculiar girl. She can't stand the sun or food and to come into a room she needs to be invited. Eli gives Oskar the strength to hit back but when he realizes that Eli needs to drink other people's blood to live he's faced with a choice. How much can love forgive? Set in the Stockholm suburb of Blackeberg in 1982. – By John Nordling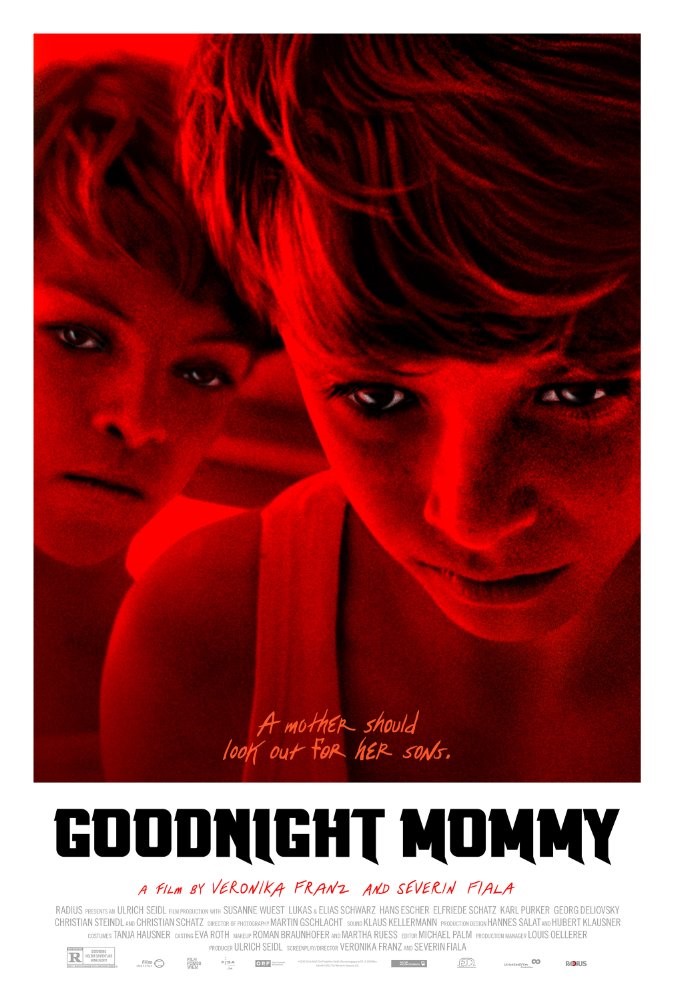 27th October
Language: German
In the heat of the summer, a lonesome house in the countryside between woods and corn fields, lives nine-year-old twin brothers who are waiting for their mother. When she comes home, bandaged after cosmetic surgery, nothing is like before. The children start to doubt that this woman is actually their mother. It emerges an existential struggle for identity and fundamental trust. – By Ulrich Seidl Film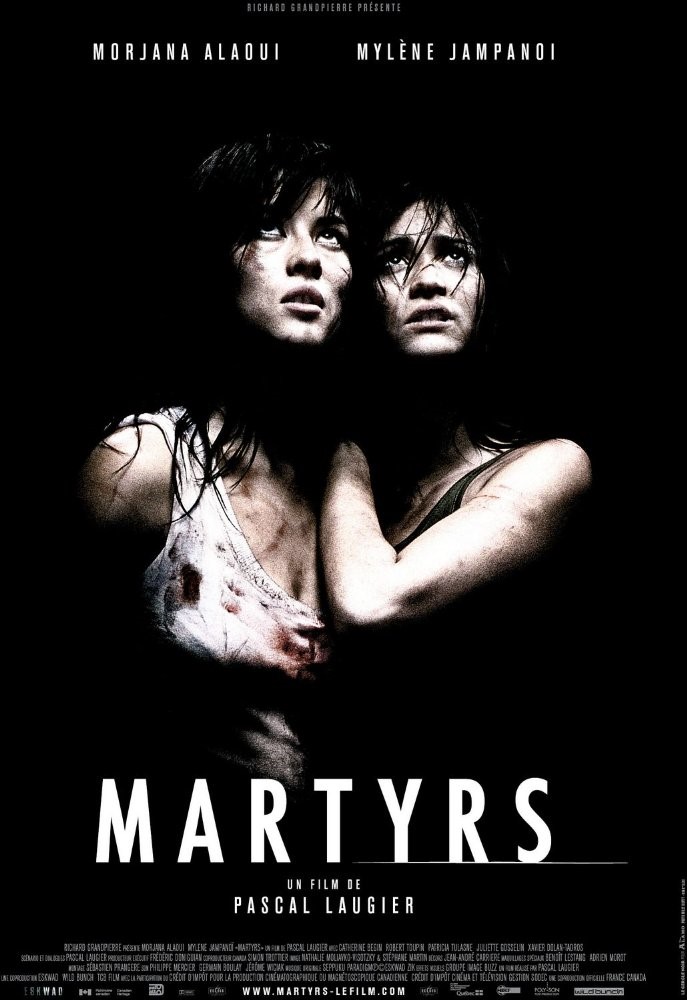 28th October
Language: French
Fifteen years after a horrifying experience of abduction and prolonged torture, Lucie embarks on a bloody quest for revenge against her oppressors. Along with her childhood friend, Anna, who also suffered abuse, she quickly descends, without hope, into madness and her own delusions. Anna, left on her own begins to re-experience what Lucie did when she was only twelve years old. By – kwedgwood@hotmail.com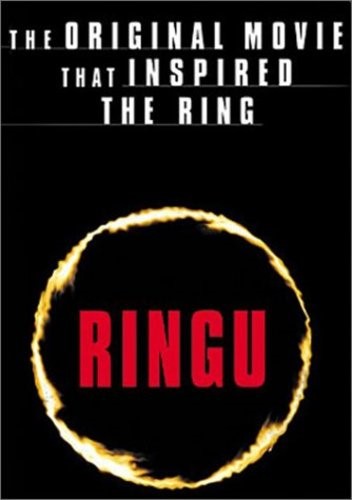 29th October
Language: Japanese
One of the few movies in which the remake outweighed the original. And probably the one of the few on the list that you know the remake of: the Ring.
Ruthlessly murdered by her father, the ghost of a seer's daughter kills all those seven days after they watch the strange contents of a mysterious video tape, unless the viewer finds the escape clause.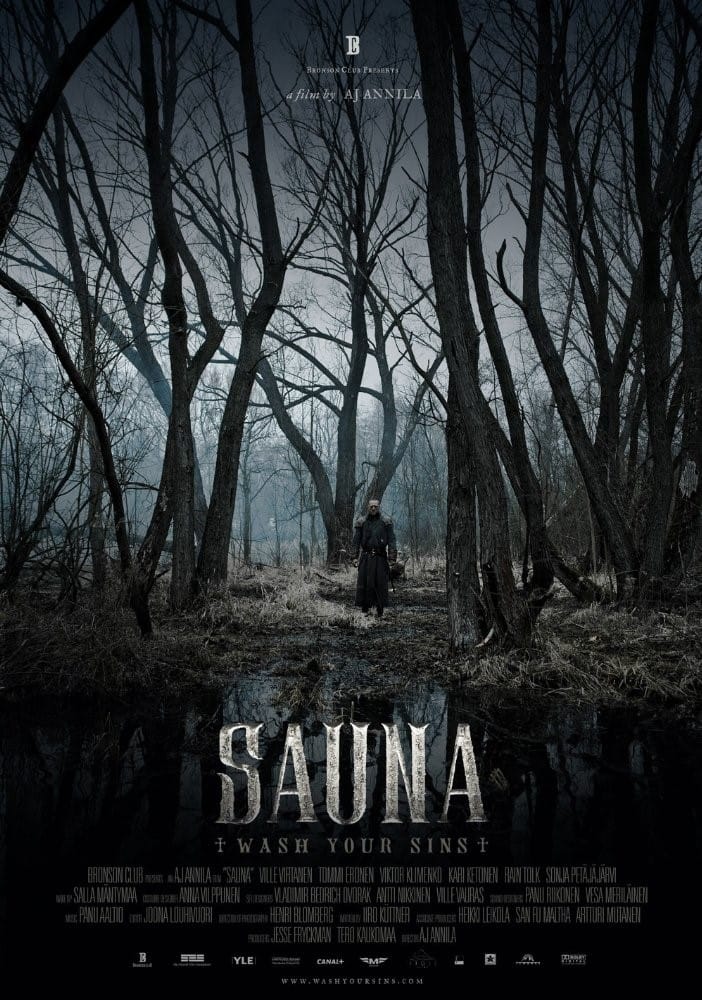 30th October
Language: Russian/Finnish
As a 25-year war between Russia and Sweden concludes, two brothers who are part of an effort to outline new border accords become undone by their actions and their mistreatment of a young woman during their journey.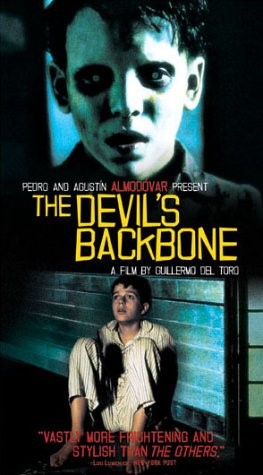 Halloween
Language: Spanish
Keep the best for last!
The year is 1939. The Spanish Civil War is nearing its bloody end. Ten year old Carlos, the orphaned son of a slain Republican, is left by his tutor at an isolated orphanage for boys. The school is destitute, barely able to provide enough food for the children, but headmistress Carmen and Dr. Casares do the best they can. Carlos accepts his fate bravely, but there are still school bullies to contend with, an unexploded bomb sitting in the courtyard as a constant reminder of the war which still rages, and an abusive caretaker named Jacinto who has his own secret agenda. As if that were not enough, a ghost begins stalking Carlos, the ghost of a boy named Santi whose demise is shrouded in mystery and who solemnly warns Carlos that many will soon die. As the war begins closing in on the orphanage, violence erupts within and Santi's prediction comes sadly true. But the worst has not yet happened. The abandoned boys must band together if they hope to survive, and the dead will aid their cause if they are to be avenged. By – Gafke
So what did you think of the list? Some of these are guaranteed to give you goose bumps. Within a globalizing world the widespread acceptance of Halloween goes well beyond the United States. Even China has some way of celebrating this festival without having the Celtic roots that Halloween originated from. Just like Christmas it is a festival that became possible due to the sharing of cultures. Therefore as a treat without the trick we translated Halloween into some of the biggest languages to impress your fellow zombies, ghosts, ghouls, werewolves, vampires, clowns etc.!
Mandarin: 万圣节 –wànshèngjié
Spanish: Noche de Brujas
Portuguese: Dia das bruxas
Russian: Хеллоуин
Japanese: ハロウィン