Organization… Is Stepes Translation
January 8, 2016

1,696 views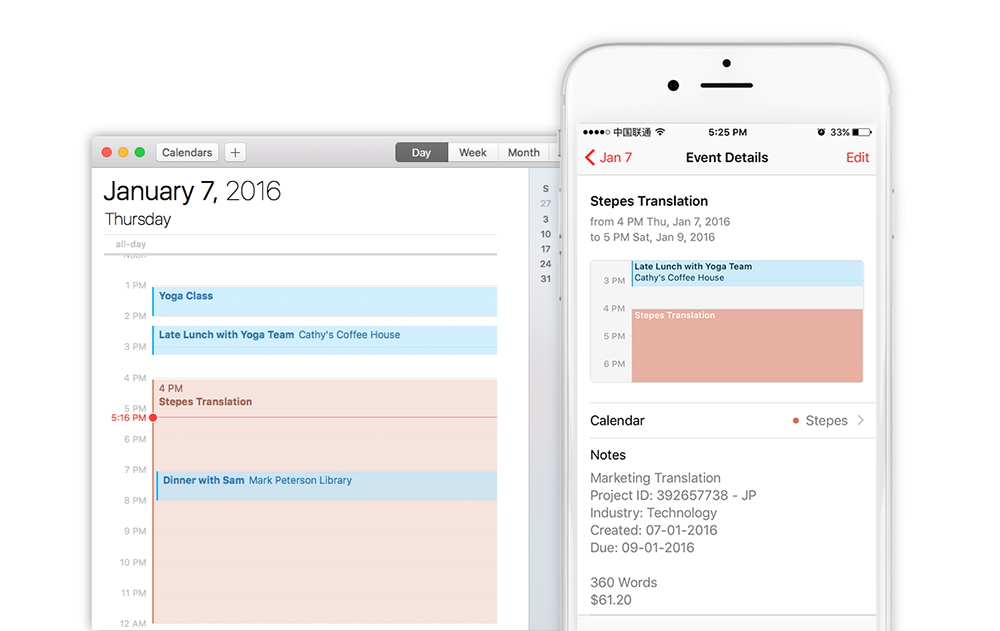 As technology moves further into the mobile space, we are becoming ever connected to our smartphones in order to keep up to date with news, connect with friends and family as well as ensuring that your work schedule is kept in check.
Working as a freelance translator can be very demanding of your time due to the scale and size of freelance translation jobs.  In many cases, these jobs run into your weekends, limiting your personal time for yourself, friends and family.
Stepes allows you to work on jobs that are easily managed and scheduled around your work and social life. Stepes offers a wide range of translation jobs based on work count and industry, which allows you to choose between larger translation; jobs during a week that you're feeling heavily productive, or smaller translation jobs; for when you have planned a weekend away with friends.
Calendar options that are built into the Stepes website and smart phone apps allow you to link every Stepes translation job that you accept to your calendar. Doing so gives you full control of you week ahead and ensures that your technology and work life are synchronized for a real purpose – work efficiency and personal organization.
Stepes helps you control your workload so you never miss a thing.