5 reasons why Stepes delivers better translation quality
January 4, 2016

5,576 views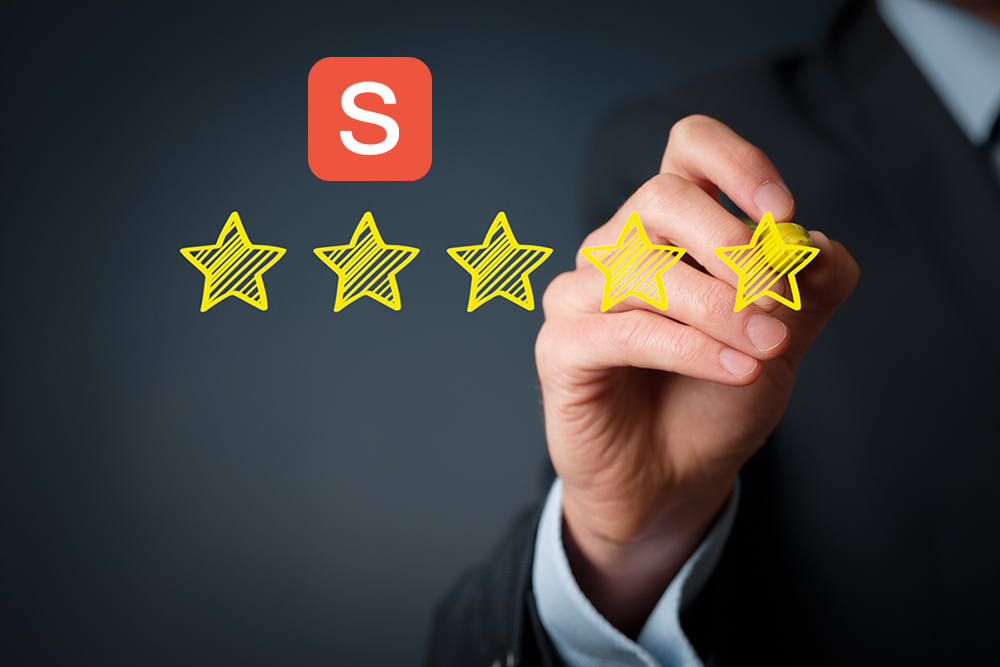 Mobile translation has the potential to finally bridge the world's language barriers by scaling up human translation: we can now coordinate people around the world to translate an ever increasing amount of content into thousands of the world's languages.
Today, there are over 6,500 spoken languages but currently very little translation occurring between these languages to enable effective cross-cultural communications. For example, India has 26 major spoken languages alone, each with millions of speakers. This can be a real headache for businesses looking to attract Indian customers, because there is no way to seamlessly translate ecommerce or social media sites in real time between these many languages. What about Google Translate, you say? Even that's not an option, because machine translation systems including Google Translate or Bing Translation cover less than a handful of India's languages. This is why mobile translation platforms that allow more people to become translators in an ever increasing number of language pairs are vital to ensure unhindered global communications in the information age.
Like most crowd sourced services, ensuring good quality with a mobile translation model is crucial in ensuring the success of big translation. Quality is the most important consideration for any translation service; otherwise, translation buyers would just use machine translation to get what they need translated quickly and for free.
Stepes uses human translators to guarantee translation quality because good translation depends on understanding of culture, context, and industry specific knowledge that a human translator is best as mastering. Nevertheless, since Stepes opens up translation to a much larger portion of the population, it's important to ensure translation quality in order for the platform to take off as originally envisioned.
As the world's first mobile based translation app, there are many reasons why Stepes meets the quality requirements of business translation needs. In fact, Stepes can deliver better translation quality results even as compared to the traditional human translation model. The following are five reasons why Stepes will provide better translation quality.
1) Stepes enables experts to take on translation for results that are better than ever.
Doctors translate medical text better. The same is true of any number of industries. Industry experts are already in command of domain specific terminology and understand the way an industry speaks about its subject matter. Stepes is able to harness the knowledge of these experts to help translate highly technical content for much better technical accuracy and improved readability.
There is no better solution for improving translation quality than having people who are passionate about the subject matter field to do the translation themselves. For example, gamers can obviously translate video games better than an all-purpose linguist because the latter is merely doing the work so that he/she gets paid per word. By making translation jobs readily accessible on mobile devices, Stepes enables an increasing number of experts to translate in their spare time and earn money while satisfying a desire to contribute to industry knowledge across languages.
2) Stepes translators care about their reputation.
Part of the reason behind Uber's success is that the Uber experience offers an improved service experience; an Uber's backseat is usually clean and comfortable, and the driver often chitchats with the customer to make sure they have the best customer experience. Why? The reason is simple – the Uber driver cares about their service quality as they are held accountable in a rating based economy. In the same fashion, Stepes translators are also constantly ranked on their performance, identifying the best translators in each subject.
Today, documenting user experience is more important than ever. Using user reviews and rating services, we have already begun improving customer experience in the transportation and customer service industry. The secret to this is simple – providers care about their reputation, and ratings hold the accountable. Stepes is no exception. Stepes translators are constantly ranked on their performance, so companies can identify the highest performing translators in each subject and industry.
3) Stepes is powered by the world's largest terminology website.
When it comes to translation quality, the number one factor that decreases localized content quality is the inaccurate and inconsistent use of technical terms specific to a particular industry or subject matter. Inaccurate or inconsistent terms not only cause confusion among readers but can also lead to poor product quality or usability. Furthermore, time spent revising terminology errors results in launch delays or worse— potentially millions of dollars in damages from product recalls or fines. In the case of life sciences or other regulated industries, terminology translation errors can also lead to customer safety issues and regulatory compliance risks.
Thus, effective terminology management is critical to ensure linguistic quality. Stepes is powered by TermWiki.com, the world's largest terminology website powered by industry experts and language translators from around the world. Stepes works hand in hand with TermWiki to ensure that industry specific terminologies are always translated accurately and consistently.
4) Stepes simplifies the translation process so users can better focus on the task of translating
Translation today has failed in its mission of making cross language communication easier. Most translation software on the market currently is complex and difficult to use. Many of these software platforms use complicated tags used to preserve the structure of the translated content so it can be formatted to match the source document layout. However, these tags not only significantly slow down translators but serve to distract the translator from fully focusing on source and target text, leading to poor translation quality. Indeed, the ability to handle tags has been a major impediment to many would-be translators.
In reality, tags are merely the invention of a few players in the localization industry and imposed on both translators and businesses, supposedly for faster post-translation processing. However, because translators effectively spend twice as much time translating by having to deal with these tags, this loss in efficiency more than offsets the productivity gains during post-processing. Moreover, since the labor costs of linguists are more expensive than the costs of post-processing, the loss in productivity is substantial financially.
To bypass these inefficiencies, Stepes removes these tags so translators are able to focus on language translation for improved linguistic quality.
5) Stepes is backed by years of experience in the translation industry
Unlike a number of recent translation technology startups that have ventured into the translation field without previous language industry experience, Stepes is backed by CSOFT, the global leader in translation and localization servicing major international businesses worldwide. CSOFT, or Communications Solutions of Foreign Trade, has both the experience and processes to deliver quality translation solutions trusted by Fortune 500 companies. Over the years, CSOFT has thought outside of the box and developed over 300 innovative tools and technologies to make translation more efficient and with better quality.
…
Interested in signing up for Stepes as either a translator or globalizer? Go to stepes.com to sign up.
Related: Learn how Stepes makes translation accessible to anyone with bilingual knowledge to participate in language translation and earn money, ushering the era of big translation.