Lost at the Olympic Games in Rio
August 10, 2016

2,799 views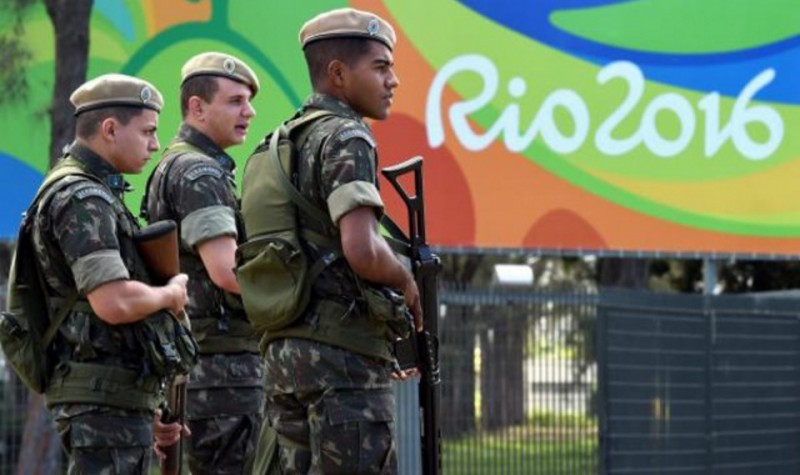 It could be the script for another Hollywood blockbuster. "Chinese tourist who lost wallet in Germany ends up in refugee shelter" Even the most skilled script writers couldn't have made this up. Look 10,000 km further to the Olympic Games and you might find examples less extreme, but visitors lost in translation nonetheless. In fact it is nothing new, most of us are fortunate enough to experience other cultures while on holiday, business trips or other purposes (perhaps even while visiting the biggest sport event in the world). However not many people have time to learn a complete new language before they venture off.
In an ever globalizing world the need for translation on the spot is of paramount importance.
Rio in particular is one of those cities where the majority of the streets have no name. The locals speak Portuguese and beside the touristic attractions it is better to stay within the City Centre. So what would be a possible solution to get to your destination if you are lost? Stepes.
It is no secret that the security in Rio is working overtime to keep everyone safe and to ensure the games don't experience any hindrances. In addition they made sure that in and around the Olympic venues the signs are in both Portuguese and English. But as a tourist you could easily be tempted to do a little sightseeing and start exploring the city on your own. For example: visit Copa Cabana and sip on a fresh Caipirinha or get perplexed by the awe-inspiring Christ the Redeemer. Then especially if you don't speak the language it could become an adventure that isn't necessarily what you hoped for.
As with many things preparation is key. But for the people that are lost on the spot there is a more convenient way to get help. With Stepes you have a human translator at your fingertips. Machine translation like Google Translate can help you translate the Brazilian addresses for you in real time. But that's all it can do! Since Google Translate is word-for-word translation and nothing more, it doesn't know to give you the directions which are really what you want. This is why you need Stepes.
The Olympic venues alone are 32 in total and can therefore be a daunting task to get from point A to B. Asking for directions are hopeless when you cannot understand what is explained. With hundreds of thousands of visitors to the games it has all the ingredients for a chaotic situation, a logistical nightmare. Not to mention getting lost in a place where getting mugged is a tangible threat. A look at the headlines is enough to not wanting to wander too far off from the touristic hot spots: "Chinese Olympic journalists caught up in deadly gunfight in Rio". So what if you get caught off guard in an area you don't necessarily want to be?
With the Stepes voice message function it becomes easy for the translator to leave a message which you can play back to taxi drivers, locals or bus drivers. Or just type or take a picture of what you want translated, and a native speaker will immediately be put to the task. It is similar to having your own personal language assistant when and where you need it. The best of all: it is in the palm of your hands and just a tap of a button away. In this sense even when you get lost you are never too far away from the places you want to be.
What other scenarios could Stepes be useful for?
If you lose your passport or other travel documents, visiting the doctor, conversing with locals etc. There are plenty of occasions when a translator or interpreter is of utmost importance and far more superior than word-for-word translation. Native speakers hold much more nuanced knowledge than computerized applications plus you can converse in real time. It is the human touch that can help you get the most out of your trip to the Games.  So why not give it a try and download it for free in the app store!