Bring Stepes with you to Rio!
August 10, 2016

2,032 views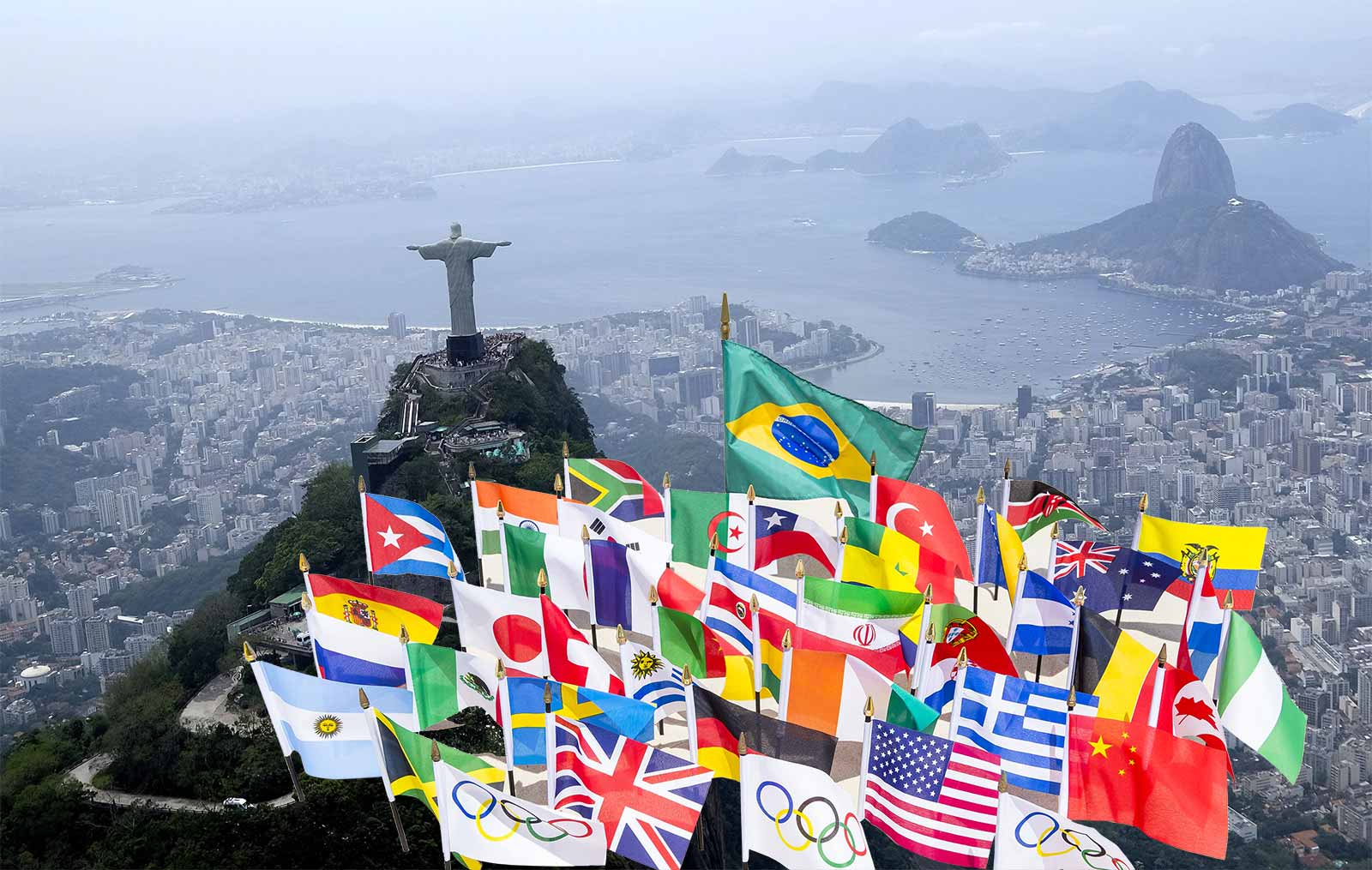 Its golden shores and azure waters have long made Brazil a popular destination for travelers. Now, as hundreds of thousands of international athletes, members of the media and tourists descend on Rio de Janeiro for the 2016 Summer Olympics, Brazil is facing an extra challenge: how to make sure everyone can communicate with one another. Stepes
The Olympics is an international event by definition. This year, 207 countries including Brazil sent their athletes to Rio with the hope of getting the gold. Along with the athletes themselves, their training entourage – coach, physical therapists, other hanger-ons – have also come to Rio. Meanwhile, the coordinating staff behind the Rio Games has an enormously complicated logistical task to pull off, interfacing with representatives and participants from all over the world. Add to that the international media organizations that have sent reporters to run around and send back live updates on the day to day events, and one can imagine that language barriers and the resulting miscommunications have exponentially multiplied.
Stepes One-on-One is a new function on the Stepes mobile app that allows users to hire a language expert for up to an hour to deliver audio, text, or image translation, all through their mobile phone. Imagine being able to get instant, dependable translation on-demand. With Stepes One-on-One, getting a language specialist is as easy as turning on your smartphone and ordering an Uber ride.
Moreover, because Stepes is only powered by humans, Stepes translators are able to provide more than just simple translation. They are there to provide a human touch to direct translation, giving you a personalized language experience and even tips on how to best navigate whichever situation you are in. Stay tuned – the One-on-One function will be officially launched in the second half of September!
Stepes One-on-One is specifically designed for facilitating multilingual communication at high profile international events, like the Olympics. Travelers can use Stepes wherever they go to get instant translations for images, audio, and text, perfect when you are navigating unfamiliar streets, cultural habits, and want to gain the most authentic experience in a new country. Meanwhile, athletes can use One-on-One to communicate with one another and adjust to new conditions with minimal fuss so they can focus on their training instead. Those on the organizing committee, who must manage an international staff and media, can rely on Stepes One-on-One for communicating accurately with all relevant parties as well.
Currently, the Rio Olympics uses thousands of volunteer translators and language specialists to make sure that the games' international participants are all on the same page. In 2014, the Rio organizers put out a notice for 8,000 language volunteers to be the "voice of the Olympics." The volunteers are crucial for translating the Olympics into its thirty official languages.
However, as an all-volunteer army, the Olympics translator pool inevitably will suffer from quality problems. With everything else on their plate, checking and monitoring the interpretation quality for thousands of translators is extremely difficult for the Rio organizing committee. Despite the difficulty of providing quality translation, the stakes for ensuring accurate communication at the Olympics are arguably higher than at any other time. The Olympics, after all, is a diplomatic event on top of being a showcase for athletics. One mistranslated word is all one needs to set off a potential international scandal.
So human translation is so hard, why not just use machine translation then you ask? Machine translation has made great strides from the current Google Translate technology, but the current technology is still not sophisticated enough to render most communications intelligible and error-free. For more nuanced live interpretation or multi-sentence text segments, machine translation is still laughably ineffectual, providing a translation quality that is even lower than that of volunteers.
Meanwhile, Stepes is the only on-demand human translation tool that can reliable provide high quality translations of all sorts of mediums. No need to wait for a volunteer translator to run over before you can make yourself clear; no need to make yourself look silly with Google Translate. Try Stepes out today – and take us on your next international adventure!