India promotes local language representation in digital media
March 11, 2016

4,217 views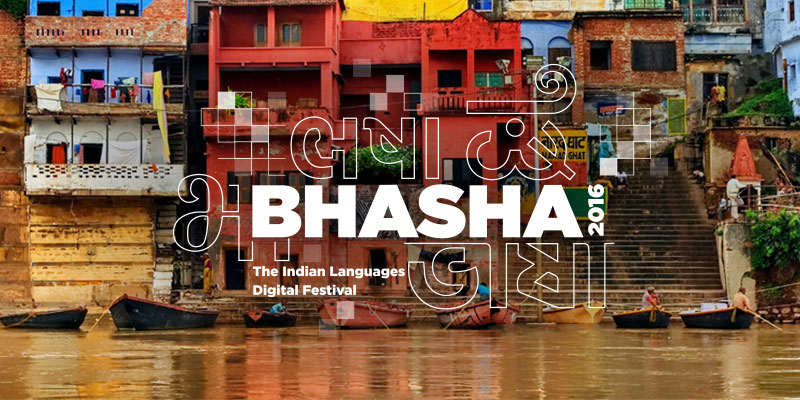 An Indian festival will be held this week to draw attention to the need for greater representation of local languages on our social media, websites, and digital content.
The Indian Languages Digital Festival (ILDF) will take place in New Delhi and is sponsored by the Indian Ministry of Culture, reflecting the social, cultural, and political need for language and translation. Stepes is excited to highlight the great mission of this festival to promote the attention and resources given to translation and representation of the world's many languages in the digital sphere.
Currently, there are approximately 6,500 spoken languages in the world. However, only 250,000 professional translators are there to translate content between these thousands of languages. The bulk of translation work, when done at all, is still done only on big literature or commercially-funded business projects. Meanwhile, digital content gets pushed to the wayside or completely ignored.
However, the internet is already one of the primary mediums through which people communicate, share information, and conduct outreach. We have written previously on this blog about the importance of user-generated content, the future impact of the internet on commerce, and reputation management in the Internet Age.
Some telling statistics shared by ILDF:
Facebook has 100 million users in India, of which 85 percent access the social networking site via mobile.
Rural India is where Internet users will increase by leaps and bounds, projected to grow from 60 million in June 2014 to 280 million in 2018.
India has 957 million telecom users. Every month, 8-10 million Indians connect to the Internet for the first time, mostly through a mobile phone.
What can we take away from these facts and figures?
First, more and more rural Indian citizens are beginning to use the Internet. Unlike their more urban counterparts, rural citizens often do not speak or read English. They speak a wide range (up to 780!) of regional languages.
Unfortunately, only 0.1% of Indian online content is translated into any Indian language; English, meanwhile, is used in 56% of Indian online content. For that to change, we will need a hugely scaled-up translation solution to adapt the vast amount of existing content into the many local languages. Digital India is a government program to improve digital infrastructure, connectivity, and literacy among the country's regions, which display a wide diversity of languages and economic development. This far-reaching initiative will only increase the demand for quick translation services for digital content.
Mobile is also a crucial component for understanding India's digital awakening. Mobile phones are most people's primary Internet device. In the absence of being able to afford a desktop computer or laptop computer, the mobile phone serves not only as a telephone but also as a personal computer of sorts, used to go on social media, browse online shopping sites, and read the news. Mobile is – as the name suggests – more easily portable and adaptable for a variety of uses. Its flexibility has made it the device of choice for the majority of India's new internet users.
That means that anyone who wishes to tap into India's digital surge must work in mobile and be cognizant of India's unique communicateon network characteristics. For instance, India has virtually no 3G networks; often 2G is the very best connectionsomeone can hope for.  Language solutions and digital platforms thus must design their services and products with this in mind; data-heavy services requiring a strong 3G would quickly fail in India.
The developments in India are particularly exciting for Stepes, which is built upon the core assumption that mobile technology can change the way we engage in translation. Stepes mobile-centric approach allows the ever-increasing smartphone user pool to order translates or translate and earn money directly from their smartphones. By making translation and order translations accessible to those who only own mobile devices, Stepes exponentially widens the global pool of translators.
This "Big Translation" mobile approach will allow us to attract bilingual speakers of less mainstream, more obscure local languages like the ones the Indian Languages Digital Festival seeks to promote in digital media. With more people contributing to translation in more languages than ever, we can finally scale up our translation capacity to meet the kind of translation volume we need in our globalizing world.
The story of India and its language challenges is telling a microcosm for the larger global need for more language representation in our digital media. Large, multilingual countries like India may be driving global translation now, but other businesses and governments will soon need to follow. Integrating seamless language and translation solutions for legal, financial, political, and cultural institutions will be indispensable for contemporary societies.