CAT Tools for translators just aren't doing enough
February 3, 2016

6,042 views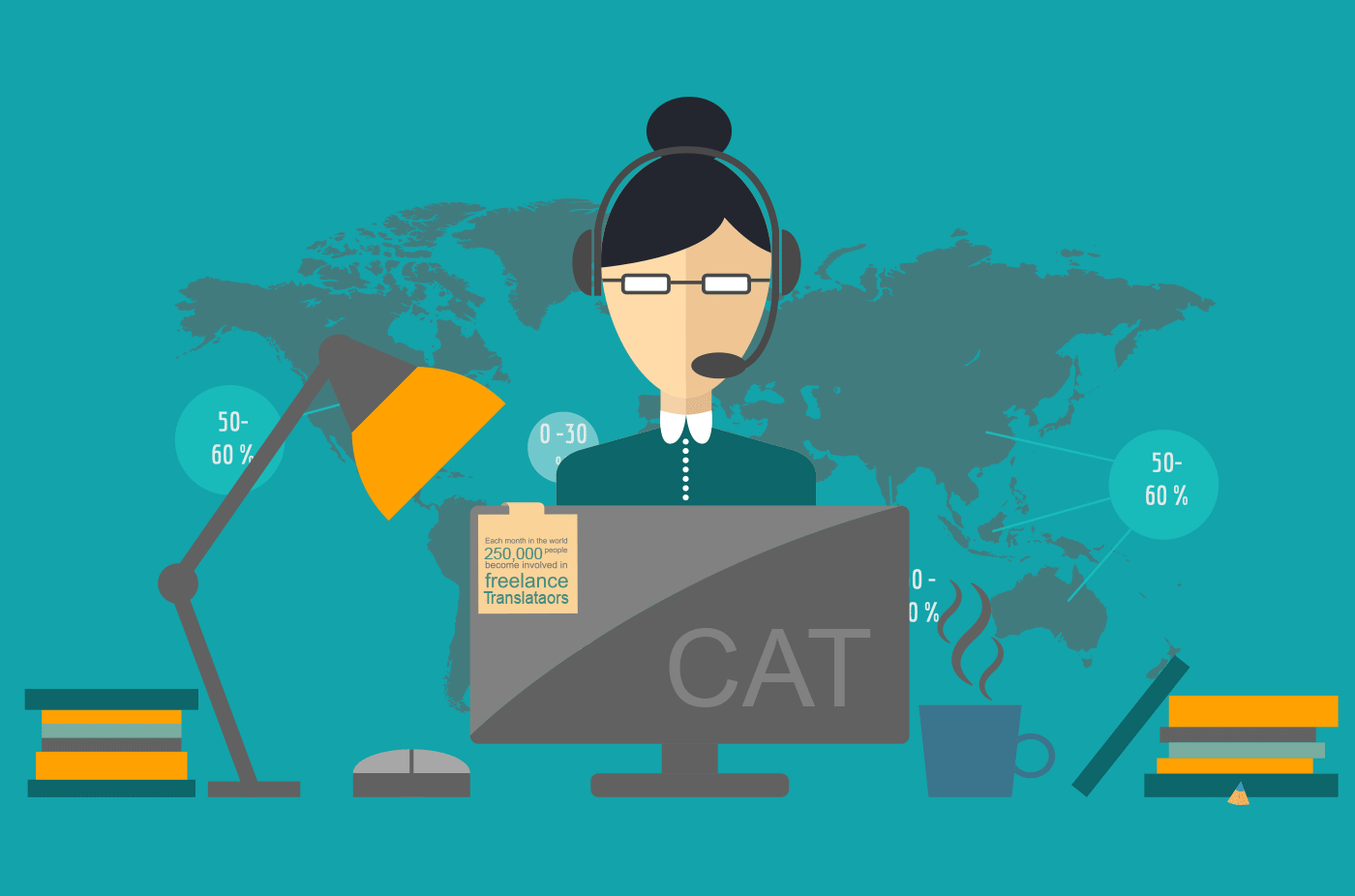 Translators love CAT tools, and they all acknowledge the many benefits they can obtain from these tools regardless of whether they work in a translation company or as freelance linguists. CAT stands for Computer Assisted Translation which, as the name suggests, are tools that help linguists translate faster and at better quality. CAT tools have transformed the language industry by achieving improved translation efficiency and scalability. Many translators can back me up on this.
However, as the demand for digital content needing translations continues to grow exponentially, existing CAT tools are reaching their limits. Large scale translation efforts by many linguists working together on the same projects have always been a challenge to manage, and with CAT tools being desktop based, they are just not able to keep up with today's mobile demands and expectations. Thus, Stepes is one development that aims to bring translations to the smartphone, finally allowing tens of millions of bilingual people to have free access to easy-to-use translation software.
Although Stepes doesn't totally replace the traditional CAT tools just yet, it does provide translators the ability to translate on their smartphones in addition to their desktops. In doing so, Stepes targets a previously unfulfilled mobile translation market. Just like how desktop CAT tools that revolutionized the localization industry in the 80's, Stepes will transform the translation business in the 21st century.
In addition to supporting all of the features that make traditional CAT tools so popular among translators, Stepes has done a great deal to enhance the translator user experience through its chat-based translation environment, voice dictation, swipe left and right gestures to reveal the context or preview translated text, and supports a translator rating system as well for improved accountability.
Translation Memory
Translation memory allows translators to store sentences and phrases they have previously translated so they don't have to retranslate it the next time they encounter the same text or phrase later on in the text, improving translation consistency. Translators appreciate translation memory because it makes their jobs more efficient.
Stepes has a large database of pre-translated text segments that will increase and continue to develop as translators translate more sentences and phrases. These pre-translated text segments are categorized by subjects and industry fields and suggested to translators as they translate words. This form of translation memory allows linguists to translate more efficiently, leading to faster project turnaround and cost savings for clients. Combining translation memory with terminology management and machine translation (MT) support, Stepes translators are able to translate for results that are better than ever.
Consistency
Stepes takes advantage of CSOFT's terminology management system TermWiki Pro and allows its clients to upload their product glossaries in order to achieve better translation accuracy and consistency. One of the most important requirements for quality translation is terminology consistency. Although translation memories allow previous translations to be reused for this purpose, a more proactive way to improve consistency is though terminology management. Stepes is powered by the world's largest online terminology management system, allowing clients to upload their own product glossaries to ensure consistency and facilitate terminology management.
In terms of formatting consistency, Stepes automatically formats translated sentences to follow the source document layout. Stepes translators can also review their translated document at any time and make edits. The Stepes app makes this feature even simpler by using left to right swipe gestures to view the translation to date and source text.
Usability
Experienced translators often complain that desktop CAT tools are becoming increasingly complex and require long and thorough training in order to understand how to use them efficiently. Because of usability issues, CAT tools have been a major entry barrier for many would be translators to join the profession. Although some of these tools provide training materials, the amount of information is too much to digest at once. As a beginner translator, it is difficult to appraise the quality of each tool and their level of reliability.
Stepes is a major breakthrough because its intuitive UI design uses simple and familiar chat dialogue bubbles for translation, allowing translators to work when and where they want on their smartphones for even better user experience. The chat-format make it intuitively understandable to anyone who texts and can be picked up easily by new translators.
Of course, many tools offer free trials, but how much time would you have to invest trying to learn all CAT tools before you can decide which one to use?
Choosing the perfect CAT tool can be a nightmare, and even if you decide to obtain one of the more popular packages such as SDL Trados Studio, translators find that with this tool has "a large number of unnecessary features and is hard to know what features are actually there to be used." With a confusing set of features, translators are not completely aware of how to use these tools, resulting in less productivity.
Working as freelance translators causes even more problems. It is not uncommon for a translator to purchase a CAT tool to then find that future clients request that they use a different CAT tool package. There is no definitive CAT tool as there is no industry standard.
Then we come to another major stumbling block: price. The most popular translation solutions include Wordfast, SDL Trados Studio, MemoQ, and Déjà Vu and are priced from US $435 to $2,895 (http://www.proz.com/software-comparison-tool/cat/cat_tools/2?sort=default). You may even be required to go through extra training or obtain certifications by certain clients and companies, equating to extra costs in addition to the investment on CAT tools.
With Stepes, you won't have to worry about accessibility; it is a free app that you can access at all times with your smartphone or computer. The user interface (UI) is designed clearly and intuitively, so there's less time spent familiarizing yourself with the tool and more focus on actually translating, editing and ensuring the best quality.
Stepes is essential for today's increasingly mobile translators. The industry understands that CAT tools can help save time when translating, but Stepes achieves all this along with making translating easier, efficient and more importantly extremely enjoyable.