Stepes featured on tech blog ZDNet
June 15, 2016

3,151 views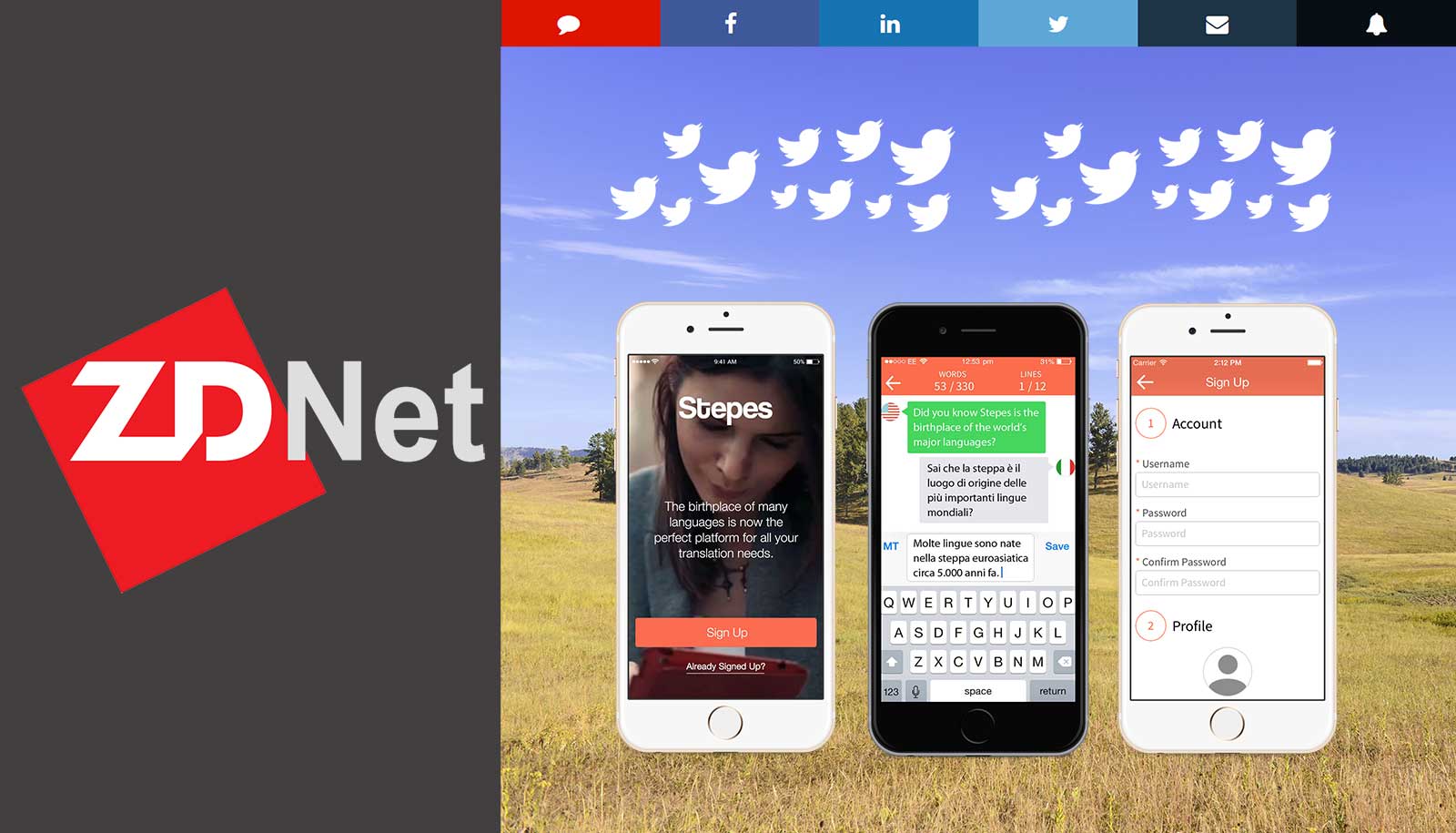 Stepes was recently profiled in ZDNet, an influential tech blog that provides breaking news, analysis, and research about the latest IT trends, issues and events. ZDNet wrote about Stepes brand-new Twitter API, which Stepes launched June 2, 2016.
Contributor Eileen Brown writes:
"More than two thirds of people will research a product through a search engine before buying, and 25 percent of search engine results turn up social media posts and personal blogs.
Customers who need to tweet in multiple languages to reach new markets often find that their English tweets stay in English and are not forwarded to the correct geographies.
Now a new translation service technology turns around quality human translations in minutes for short digital text-like Tweets in the languages of your choice."
The Stepes Twitter automatically extracts the Tweets to be translated depending on a customer's daily budget and sends them to our network of human translators working around the world. The translated Tweets are reposted to a client's selected account(s), or they can select to preview translations before posting. Businesses can now localize their social media to reach an international customer base.
Read the original post on ZDNet here: http://www.zdnet.com/article/stepes-uses-human-translation-around-the-clock-to-translate-tweets/
Sign up as a Stepes translator by visiting this page.
You can also try out Stepes translation services, Twitter service, or Stepes Translate risk free.