Is Multilingualism necessary for the Tourism Industry?
September 1, 2015

11,239 views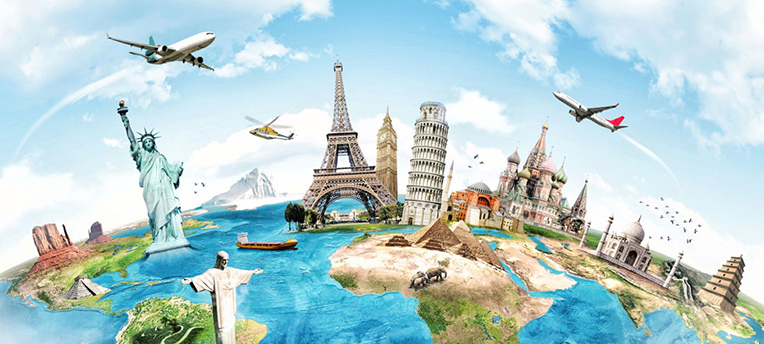 In 2010 – 2015, according to Japan's National Tourism Organization statistics showed that China became the largest country to dominate the travel and tourism market. Just over 100 million people in 2014 travelled abroad to countries such as U.S., E.U., Japan and South Korea.
As a booming international travel industry, China has brought colossal business opportunities to global tourism and hotels. Over the next four years, travellers are expected to reach 174 million; the report shows the increasing influence of "Millennial" tourists. Such customers opt for high-tech products aged 18 – 35. Trends are forecasted for an increased rise of tourist travellers under 35.
What do you mean by high-tech products?
High-tech products consist of internet usage in today's digital era, where we witness a shift in technology. In terms of the travel and tourism industry, customers nowadays tend to make travel bookings online even more so than in travel agents – reaching out to a larger population. Between the years 2013-2015 the ratio of travel bookings using smartphones, PCs and other electronic devices was at 53%:80% showing a significant rise.
The rapidly expanding tourism sector poses opportunities for innovation and product differentiation as more people travel at home and abroad. Not long ago Asian tourists were among Japan, South Korea or Hong Kong but recent trends show China has surpassed Japan to become second largest travel and tourism market in the world in terms of contribution of GDP.
All businesses in the booming travel market must understand what is happening, but more importantly, how to respond. In doing so, multilingualism is essential in ensuring a business survives disruptive innovations in a highly competitive industry. Being able to
communicate and trade in multiple languages around the world opens more doors to international travel ventures where B2Bs can inter-connect on a large scale. Especially, when there is a forecasted increase in demand for outbound long-haul flights. Stepes platform have the largest network of over 50,000 translators and over 10,000 language pairs from around the world. Stepes carefully selects qualified translators to provide your company with the cultural and native expertise to ensure customers accustom to your service, making it easier for you to do international business. In turn, you will make your marketing and operations strategy far more robust – with an increase in international sales.
Why Use Stepes?
All professional tour operators need qualified translators, who are essential in the tourism and hospitality sector. Hotel and restaurant owners, travel agents, tour operators and tourist guides, all require content in multiple languages to service their client's needs.
Let clients find your company easily. Translate your website and be user friendly. Use Stepes to ensure your website make visitors feel 100% confident of its content before they hand over their credit card details to make online reservations, tours, flights and hotel bookings. Additionally, translate your advertising materials to reach out to a larger population from around the world. Make your business visible across multiple local grounds – attract more tourists and tailor copy to which customers accustom to i.e. brochures, magazines, tourist guides, restaurant menus, catalogues, posters, newsletters, general information documents etc. Use only professional translators with Stepes to sustain your brand reputation and professionalism while minimizing mistakes that machines make. Trust Stepes.
Use Stepes Today!