Emergency translation
April 25, 2016

5,263 views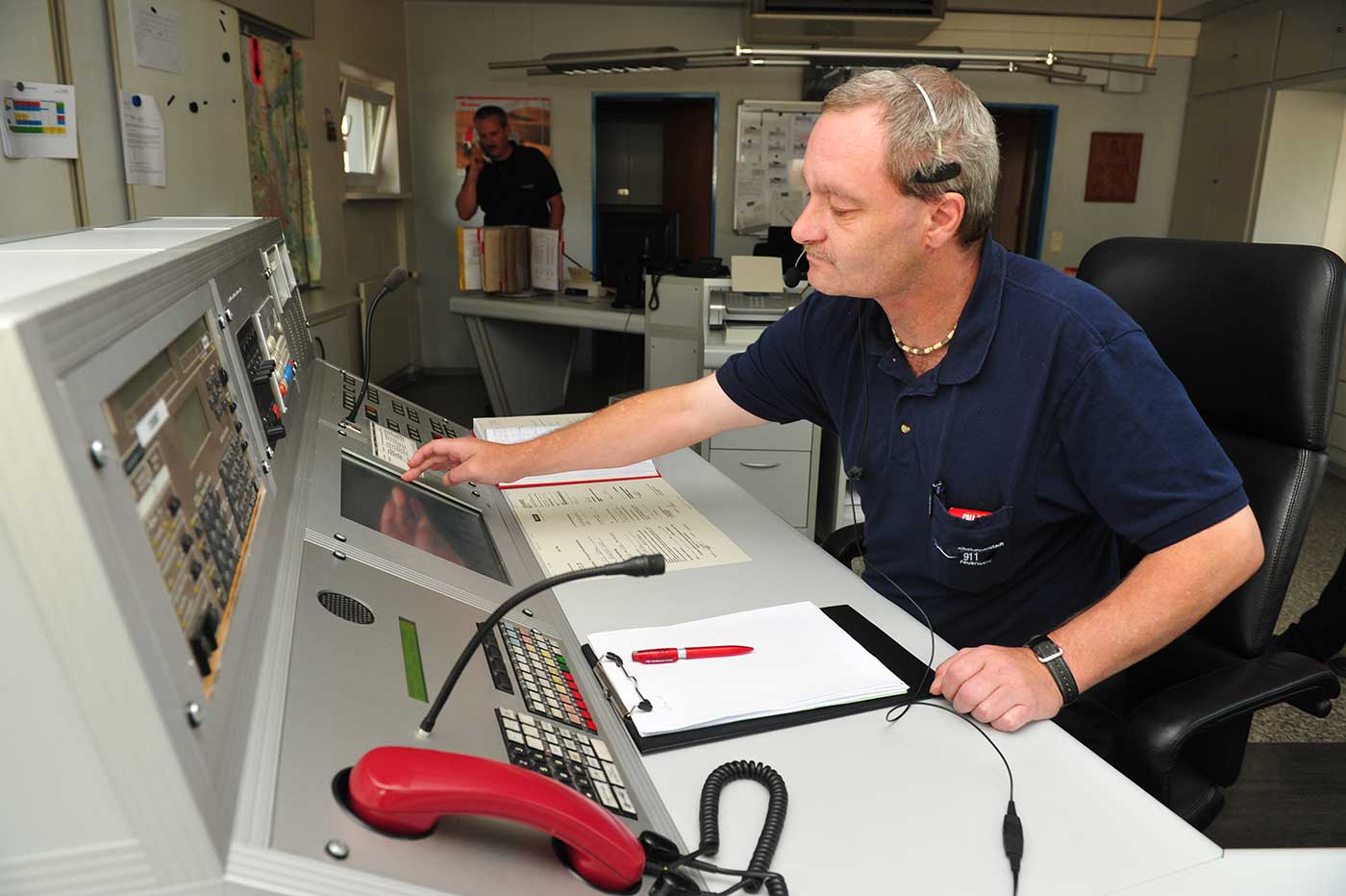 Many of us are lucky enough to live in places where help is just a phone call away. In the United States, 911 is a number everyone knows. Trust that our calls for help will be heard and heeded are greatly reassuring.
But what if your calls weren't heeded? What if you couldn't guarantee that you would be understood and heard? Such a world would be a very scary one indeed. Public trust would quickly erode as first-responders would be unable to address life-or-death situations immediately. Communicating in a shared language, more than we may realize, is crucial for our society to function.
Thus in the US, 911 callers for whom English is not their native language have access to a 24/7 language translation line staffed by live interpreters who will help relay urgent messages to English-speaking operators.  Some of these interpreters are in-house and operators themselves may be bilingual in rare circumstances. Emergency operators from state to state also will contract with private organizations that offer a range of services from interpretation in rare languages, managing interpretation when volume exceeds in-house support staff, and round the clock service.
Phone calls for urgent matters extend beyond just 911 calls however. Imagine: each state has at least thousands of new immigrants, exchange students, rotational employees and such who may needed occasional language assistance on important business or educational fronts but who cannot access translation help in a timely manner. While perhaps not life-threatening, the absence of accessible translation help is at the very least a hindrance. Translation, it goes without saying, is a life-enhancing resource.
Recently, Wake Forest University in North Carolina launched a language translation phone line to serve all those for whom English is not a native language. The phone line, called "Translating to Success," will provide rapid access to interpreters in more than 220 languages for any official business that must be communicated to the college community. Wake Tech is the only community college or university in North Carolina to have such a translation phone line system.
Such a step is an important one, because it recognizes the integral part that translation plays in enabling economic growth, personal academic success, and creating community. The line is also linked to the Wake Forest campus police so that anyone can file emergency requests in whichever language most comfortable for them.
Of course, providing translation through mobile devices does not have to be limited to voice calls. The concept of "mobile translation" behind translation platforms like Stepes applies mostly to human translators translating text content on their smartphones. Like a hotline, mobile translation of text allows a client to receive translations almost immediately from a global network of translators who can access translation projects at any time from their mobile phones. Whether voice or text, all types of content should have more opportunities to be translated.
Unfortunately, "Translating to Success" is limited to only matters related to official Wake Forest business. Not everyone can use a translation hotline just yet. However, there are some short-term alternatives. For non-emergency, casual matters, mobile translation apps like Google Translate, iTranslate, or iHandy offer a quick solution for translating a word or short phrase. However, for most urgent matters, a human translator or interpreter is absolutely necessary and translation hotlines are the exception rather than the norm. Mobile translation apps like Stepes which tape into networks of on-demand human translators have stepped in to fill this void, but more resources must be dedicated to translation to adequately meet today's translation needs.