April Fools' Day and Mobile Translation
April 1, 2016

2,864 views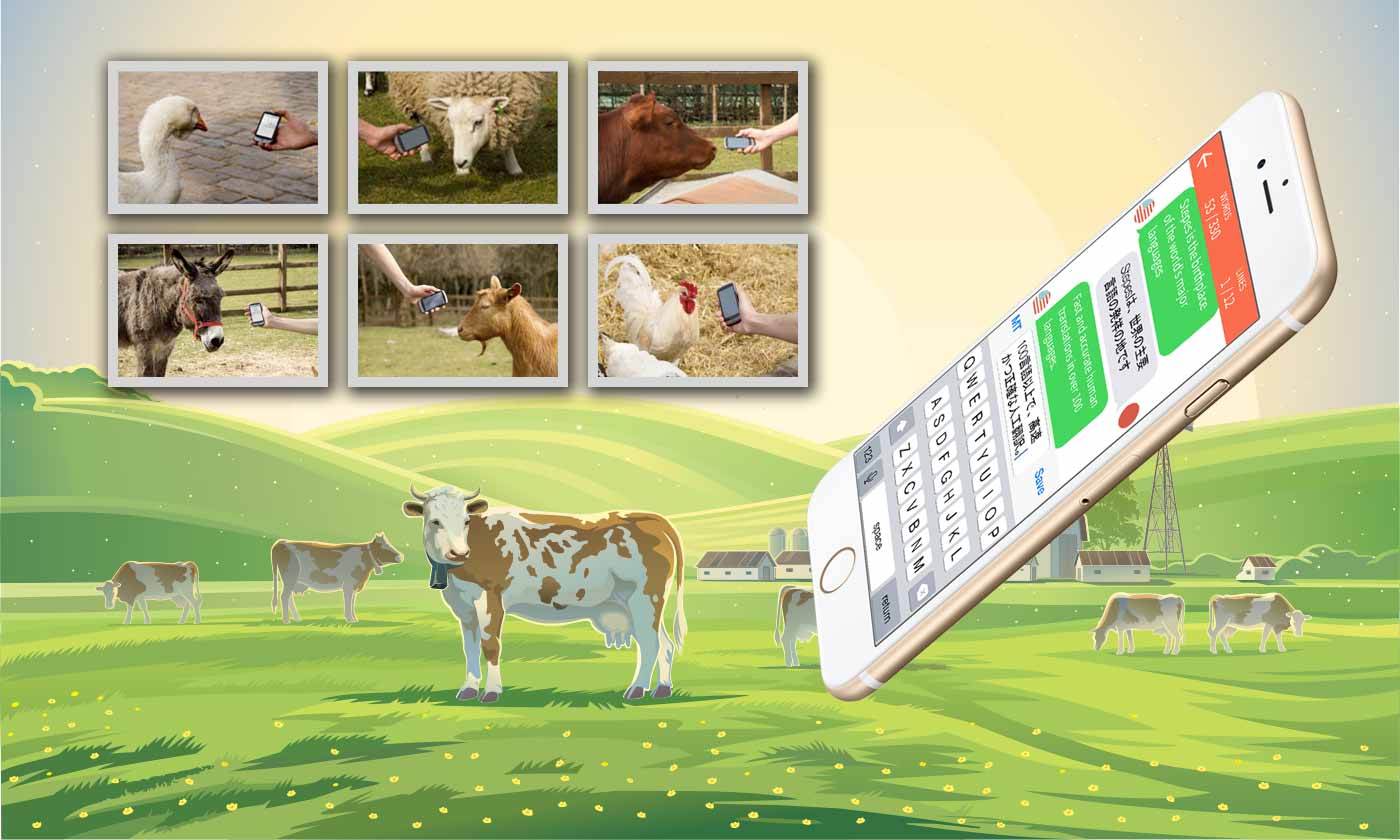 A few years ago, Google introduced a new Android app that allowed people to record sounds produced by animals and then have those sounds analyzed and translated by Google Translate into any of the 52 supported human languages at the time. The animal translation app was designed to finally allow people to understand animal sounds. Every animal, from birds to horses, could be interpreted and understood in order for humans to better appreciate the lives of our other worldly companions.
Unfortunately, that exciting story turned out to be a mere April Fools' Day hoax by Google. Nonetheless, the joke reflected people's desire for good translation apps that allow them to easily translate between languages so they can better communicate between different cultures (or even the animal kingdom). The Internet, big data, and connected mobile devices have worked wonders in today's information age, allowing people to have easy access to an abundance of information in all languages around the world. However, even with the world becoming increasingly connected, we are still struggling with the fact that people can't understand each other across languages, just as much as we can't understand animal sounds.
That is why the market for seamless cross-language communications and the breaking down of language barriers will be the next hot sector for the technology industry, and early movers will become the next Wall Street darlings. After all, language touches all of us so the potential implications for technologies enabling quality and real-time translations between languages when and where people need it will be huge. Google Translate has gained significant popularity since its debut less than a decade ago, and today it's getting well over a billion translation requests each year. That number is even achieved despite its translation quality lacking sufficient accuracy to be used in business. This is why translation technologies that provide human translation on-demand but also guarantee quality will have a significant market demand.
Stepes, a mobile translation platform powered by qualified human translators, provides an exciting solution. Unlike most existing desktop based translation software such as Trados, WordFast, OmegaT, Across, and Déjà Vu, Stepes is the first mobile-centric translation platform that allows human linguists to directly translate on their smartphones. To do this, Stepes had to overcome the constraints of the small screen and innovate to ensure the mobile translation experience is easy and meets the exact needs of the mobile users. Specifically, Stepes' patent pending messaging-based translation interface revolutionizes how translation is done on compact mobile devices, winning acclaim from numerous translators who now use it.
In an increasingly mobile driven world, the potential applications for mobile based translation solutions are huge. Considering the amount of content that is created and consumed on mobile today, translating that content on desktop is a roundabout way of doing things. Additionally, it can lead to inefficiencies as well as poor translation quality (due to the lack of a large number of subject matter experts translating.) More importantly, the fragmented, agile nature of digital content and the speed at which they are generated makes desktop translation look backward and outdated.
The world needs mobile translation on a much larger scale, allowing translation to become as mainstream as Uber is in terms of shared rides. The ability to allow translators to translate when and where they want will create many exciting applications beyond what's conceivable today.
Here are just a few examples of the potential and exciting applications for next generation mobile based translation solutions:
Live tweets translation. Tweets are limited to 140 characters, making them ideal for translation on a smartphone. Stepes Twitter API allows any business that signs up for the service to immediately translate their tweets into any of the 100+ languages it supports currently in order to reach the largest audiences globally.
Customer support. Finally companies have a linguistic solution to provide international customers with real-time support in the language of their choice without having to employ an oversized multilingual support team. Stepes' chat-based translation process is perfectly suited for live customer support translations where questions and answers are exchanged in real-time.
Social media globalization. Businesses and individuals alike can now easily translate user posts on all of their social media channels to achieve the best outcomes, globally. Mobile is now the biggest platform for the creation and sharing of all social media content. Therefore, mobile based translation will play a similarly significant role in translating that content to share in all languages.
User review internationalization: Positive customer reviews now are more important than ever in influencing consumer purchasing decisions. Businesses that dont translate positive reviews into other languages risk significant international sales losses. Mobile translation ensures user reviews are translated as soon as they are created in the source language.
One of the most important advantages to mobile translation is that it opens up the trade to a much large number of bilingual subject matter experts: people who speak two or more languages but who also specialize in specific industry domains and subject matter fields. Existing translation methods are too technical and expensive, effectively shutting off these experts from translating. By allowing bilingual subject matter experts to translate in a variety of fields, mobile translation is able to achieve better linguistic quality in addition to increased translation scalability.
With the Stepes app's speech translation capabilities, having a user record a rooster's crow and  interpreted in real-time by a bilingual zoologist on the Stepes translator network may very well be possible. The April Fool's Day animal translation joke may very well turn into a reality after all.