Returns on investment (ROI): making sure localization is worth it
February 19, 2016

5,327 views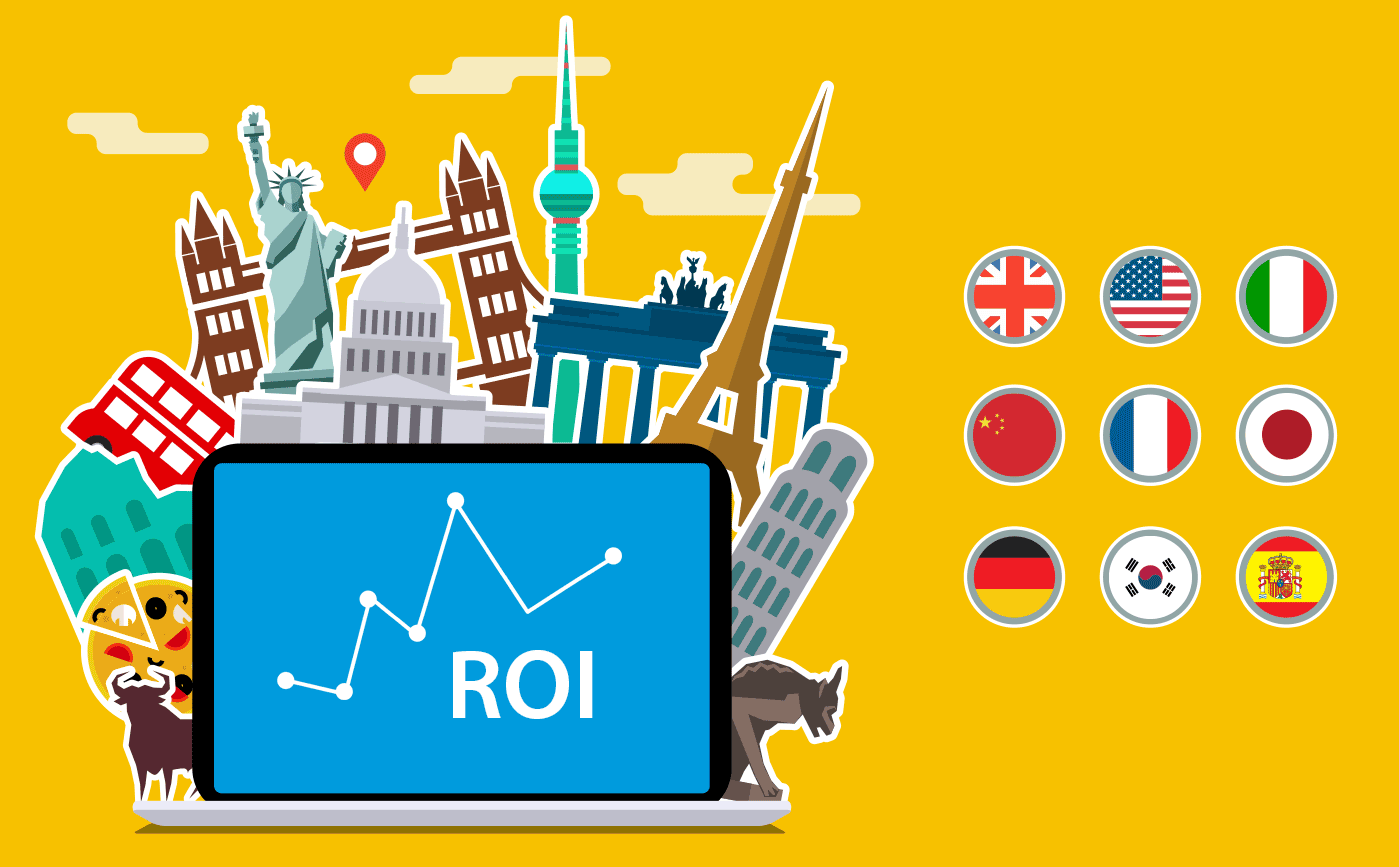 Investing in (good) translation efforts offer clear returns on investment. A 2011 survey of Fortune 500 companies by language industry organization Common Sense Advisory showed that those who invested in translation were 150% more likely to experience an increase in total revenue. The numbers illustrate a simple maxim: translation leads to greater international visibility leads to greater revenue.
While the numbers themselves speak to the need for translation, all businesses operate under limited budgets and want to be sure that the resources they set for localization and translation yield worthwhile returns on investment (ROIs). Based on more than a decade of experience working with clients big and small in the language industry, we share some of our conclusions about how to measure ROI for localization efforts.
The biggest takeaway?  Set up clear communication channels and do it right from the start of any working relationship.
Regardless of the type of project or language service provider you work with, be sure to set clear metrics and key performance indicators (KPIs) at the very beginning. That way, you can maintain consistent standards for efficiency throughout the localization process to ensure you get the most out of your money.
When measuring ROI, you should focus on both on maximizing the efficiency of the localization process itself as well as setting metrics for calculating final impact.
Obviously, achieving the fastest time-to-market turnaround for localizing your project or service is desired. Translation and localization companies should monitor their own progress and turnaround times when working with clients. Set a schedule of agreed deadlines at the onset of the project and note whether each step is completed on schedule. You should aims to achieve as close to 100% of target goals on time, barring exceptional circumstances. Throughout, be sure to agree on when to issue regular and timely status reports to clients so they can follow any progress. Any productivity gains over time are also noted so that the localization service provider can continually improve our work processes to with you.
An important thing to realize is that ROI can also include cost savings, not just gains in revenue. Implementing rigorous and consistent cost monitoring ensures localization projects run at minimal cost. Different localization companies will employ a variety of proprietary translation memory software to leverage past translations for faster turnaround times. For example, Stepes will help you calculate cost per translated word after expenses and strive to eliminate as much administrative overhead as possible by automating most of the basic functions like billing or project assignment on its mobile platform.
Proactive project management is a must for ensuring localization ROI as it eliminates or minimizes risks such as translation changes and publishing rework causing project delays leading to lost revenue. For example, by performing pseudo translation at project start will allow the localization service provider to capture potential missing strings for a software translation project. By proactively creating project glossaries will eliminate terminology errors at the translation phase and prevent downstream desktop publishing (DTP) to be performed over again when large amount of global changes must be made throughout the document.
Of course, working fast can come at the expense of quality. Introducing quality KPIs such as measuring the percentage of errors found after a second review and setting standards for an acceptable number of errors (and what constitutes an error) before a second review will help maintain quality consistency even as your team works quickly.
Resolving queries and errors quickly significantly improves localization turnaround time. For example, in past years, we have run into a few incidences of TQI (translation quality issues) for certain languages. Our localization team developed a translation glossary to ensure all the important product terminologies were consistently translated and also implemented a more rigorous second team review for the translated content. Lastly, to really make sure quality issues never resurfaced, we were able to create a team structure so the same translators always worked on projects for the same customer, resulting in faster translation speed and more linguistic consistency. For any language service provider, looking to create lasting structures to address and resolve customer queries fast will help you achieve your KPIs more easily.
You should establish early benchmarks for measuring how localization would increase your global presence and market share in specific regions. This includes monitoring traffic by country and language to your localized websites and digital content. From there, localization companies should also looks at the conversion rate of website views to desired actions, such as clicking on a certain page or even purchasing your product as a result of localization. In some cases (with clients permission), localization service providers can also install web analytic software to check to report international customer conversions and more. Our goal is to help you attract and retain new customers outside of your domestic base.
Finally, look at the impact on revenue investing in localization would have.  We generally aim for a 5x return on investment on localization projects. That means the final product should bring in five dollars for every one dollar you invested in us as a localization provider. In addition to international revenue, there are a number of other metrics or key performance indicators (KPIs) that can be used to measure translation ROI on the client side. For example, a client company can measure ROI by considering global market share growth, website traffic outside of the home market and improvement in worldwide brand awareness, etc. With these targets in mind, we help you make projections based on previous sales records and paradigms to assess the most cost effective package of localization services to achieve your specific business goals.
With the right preparation and constant vigilance in monitoring performance and quality, you can ensure that not only you cut costs due to efficiency but also that your client walks away glad to have chosen you as their localization service provider.