Connecting People to People: Stepes Towers Over Its Competitors
August 31, 2017

1,668 views
ENOUGH WITH THE MACHINES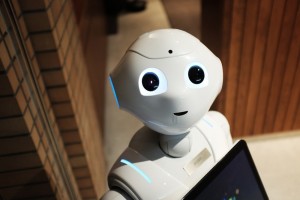 Services of all kinds promise quick and efficient returns to those in need of translation. However, a chasm still remains between a computer's ability to bridge linguistic divides: No machine can replace what only a person can understand about communication. People think and speak, anticipate and depend on emotion to connect with one another at an interpersonal level that computers may never have the capacity to carry out.
The newly released Stepes Translation App is tantamount to this understanding – connecting people with others for a holistic mobile translator experience.
Perhaps all you want is your research translated for school, or a document, translated for work. Well, Stepes can do that too. But for those most precious moments, when all you want is contact with another, someone to connect with, to share experiences in a place where your language is as foreign as you are, there's Stepes. Book a Translator allows individuals to locate interpreters in their immediate surroundings to help out when communication and a personal touch are paramount. So, stop inputting your desired translations into a processor. Get Stepes, meet a local interpreter, and make a friend in a place you never thought you'd find one.

THE COMPETITORS
Google Translate and other computer programs might seem like natural competitors for Stepes. However, Stepes offers people-powered human translations. For the first time, those notoriously awkward translation moments are over. Remember that time at hotel reception in Ecuador when all you wanted was to find a restaurant you read about on the plane ride over that looked so delicious and it took you twenty minutes to get google translate to crack your language barrier problem? Trust me, I know. I've been there. It's not an especially triumphant feeling. Finding your way from the airport to the hotel in the heart of Sicily shouldn't give someone the impression that they just solved the DaVinci code. Now, those days are over.
STEPES, the JOB CREATOR
The U.S Bureau of Statistics reports that between 2010 and 2020, the translation industry is expected to grow 42%. The translation services industry consists of those companies who specialize in the translation of written and digital materials, interpreting services, software translation and the translation of websites, or "localization".
In 2012, Common Sense Advisory, a translation industry think tank, estimated that the translation sector maintained a net worth of $33.5 billion. Indeed, many tech companies have recognized the earning potential of the translation sector and have begun pouring hundreds of millions of dollars into technology that can quickly and accurately meet the needs of consumers searching for best translation app.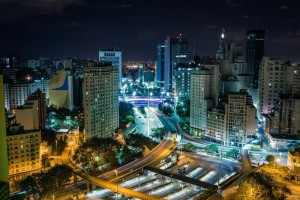 Stepes leverages this model but what's more, they capture a shared linguist-market, soliciting the help of individuals in major cities across the world who can meet on-site in as quickly as thirty minutes from the time of a customer's request.
Reserving an interpreter is made easy by the Book a Translator feature on the Stepes translation app, providing common people with a job interpreting —you get real people with real skills within your immediate area who can show you around town, meet with you to support your translation needs in a business meeting, or even find that remote restaurant in the South of France. Meanwhile, you're helping to support an economy that should never be replaced: people helping people navigate a foreign language terrain from their very own backyard